Coaching (12 month access)
Coaching (12 month access)
Module 1- Coaching
Lesson 1:
Sir John Whitmore advocated that coaching was all about developing or raising two things in the coachee, their level of awareness and their level of responsibility.'If I give you my advice and it fails, you will blame me. I have traded my advice for your responsibility and that is seldom a good deal.' – Sir John Whitmore. Simple, but not simplistic, the GROW model will be presented in this book as a framework for your coaching practice.
Lesson 2:
This is so important, we put it at the top of the list. You can't be a good coach unless you really, really listen. Note, it doesn't just mean listening to what is being said. It also means listening to what is not being said.
Lesson 3:
Asking questions is at the heart of great coaching. They are the tools of your trade. This lesson highlights the importance of using questions intentionally.
Lesson 4:
This is chronologically the first skill you need to use as a coach as it is the gateway to trust. The coaching process will not work unless you create a good rapport from the beginning, and it should be maintained throughout the coaching relationship.
Lesson 5:
Empathy can be defined as our ability to 'put ourselves in others' shoes and appreciate how they are likely to be feeling or thinking in a given situation. What might it feel like to be them? Daniel Goleman, who coined the concept of 'Emotional Intelligence' stated that 'empathy is the most important people skill'. He says that empathy is an important communication skill, but it can be easily forgotten because we focus on what should be done in a situation, rather than on how the other person feels.
Lesson 6:
The advanced listening skills of summarising and paraphrasing/reflecting help you guide your coachee to allow them to make sense of what they are grappling with.
Lesson 7:
As coaching is about increasing self-awareness in the person being coached, the coach needs to know how to give helpful feedback. Providing high-quality, objective information to the person being coached can help to increase understanding of her situation.
Lesson 8:
Where does coaching fit in? What is coaching, and what is it not?
Module 2- Coaching
Lesson 1:
Looking at the beliefs and principles of coaching, there are 2 kinds of beliefs we are referring to. One is the coach's belief in the coaching process as well as their own skills. Secondly, it is the coach's belief in their client, and people as a whole!
Lesson 2:
In the lesson today we will look at ethical guidelines and contracting in coaching. We will start by discussing 'ethics' before outlining how we can be prepared for ethical dilemmas. The lesson will conclude by proposing ways of developing and maintaining our coaching practice in a way that is professional and ethical.
Lesson 3:
There are times when it may be necessary to move beyond simply talking about behaviours during coaching conversations. This lesson will assist you as a coach to address topics which may require a change in thinking before a sustainable change in behaviour can be achieved.
Lesson 4:
Let's look at a handyman. I suppose they have a variety of tools. Some for very specific situations, some more for general use and that they use almost on a daily basis. But might also know that a hammer is not the best tool for sensitive, intricate glasswork! Similarly, with your coaching toolbox. You might have some tools that you use purposefully and frequently as it forms part of your way of coaching.
Lesson 5:
Coaching sessions can be made more engaging by asking the client to complete some conversational, drawing or active tasks. It is useful for the coach to have a toolkit of resources to support these activities. Each of these activities can be adapted to suit the needs of the coach and the client.
Lesson 6:
In this lesson, we look at the second of three ways of inspiring transformation through creativity in coaching sessions: creativity through drawing or writing. This lesson will propose a number of pen-and-paper activities that can be used during coaching conversations.
Lesson 7:
In coaching we do not coach to pathology, but we can look to Dr. Carl Jung's words as an offering of how to direct our awareness and assist our clients in expanding their inner awareness, accepting and loving all parts of their self as we help them move through their challenges and achieve their goals via the medium of active movement and play.
Lesson 8:
An individual's personality is the combination of traits and patterns that influence their behaviour, thought, motivation, and emotion. It drives individuals to consistently think, feel, and behave in specific ways; in essence, it is what makes each individual unique. In this lesson we will strive to understand personality theory, traits and characteristics in order to observe patterns of behaviours and characteristics that can help predict and explain a person's behaviour.
Module 3- Coaching
Lesson 1:
This lesson is the first in entering the world of emotional intelligence as a coach: through the door of self-awareness. The key to this door of self-awareness is understanding our thinking patterns and the underlying belief structures (frames of reference) that endorse it. In this module we will look at growing in 'the art' of coaching, in other words, growing in your presence as a coach through the robust process of becoming more emotionally intelligent.
Lesson 2:
Although excessive negative feelings inhibit learning and communication, emotions play a vital role in relationships, conversations and feedback. They convey emphasis and let others know what we value. Emotional experiences stick with people, last longer in their memories, and are easier to recall.
Lesson 3:
Mental health is synonymous with maturity, and maturity is born of responsibility. You cannot be mentally or emotionally healthy if you are irresponsible. In being able to accept this fact about life, mature people learn to handle life in all of its difficulties, not expecting it to be different. The only way to live a more fulfilling, successful and purpose-driven life is when the choice is made to fully develop and live the attitudes and principles of a matured person.
Lesson 4:
What is in the heart and what one speaks becomes truth. Challenge yourself by exploring the success in a situation rather than just coping with the consequences. Provide opportunity where you feel you can master your world. Focus on what you/the person can do rather on what you/they can't. Explore the value of persistent effort.
Lesson 5:
Proactive people show you what they love, what they want, what they purpose, and what they stand for. These people are very different from those who are known by what they hate, what they don't like, what they stand against, and what they will not do. Taking responsibility for my life opens up many different options.
Lesson 6:
Conflict is simply the art of skillfully navigating our daily communication through the obstacles of differences in perceptions, opinions, meaning and values! Creative problem-solving strategies are essential if we want to have a positive approach to conflict management.
Lesson 7:
"Manipulations lead to transactions, not loyalty." – Simon SinekYou can use the SCARF model to work more effectively alongside others by minimizing perceived threats and maximizing the positive feelings generated by reward. It's particularly useful if you need to collaborate with or coach others, or when you need to provide training and feedback.
Lesson 8:
In a world of increasing interconnectedness and rapid change, there is a growing need to improve the way people work together. Understanding the brain's core drivers can help individuals and organisations to function more effectively, reducing conflicts that occur so easily amongst people, and increasing the amount of time people spend in the approach state, a concept synonymous with good performance, relationship building and success.
Module 4- Coaching
Lesson 1:
Without a life purpose, you'll continue feeling stuck, like you're moving in circles, watching as time continues to pass you by. Without a life purpose as the compass to guide you, your goals and action plans may not ultimately fulfil you. Here's the truth: you already know what your life purpose is. The answer is waiting inside you. You just have to know how to pull it out.
Lesson 2:
To find success, you not only have to know where you are now, but you also need to know where you want to end up. You need to be able to imagine what that place—your place of success, that place you want to be in life—feels like, sounds like, smells like, tastes like. You need to clarify your destination so you will be sure to know it when you arrive. Your personal vision is how you commit to living your life.
Lesson 3:
Case studies and applying coaching skill and being.
Lesson 4:
You know those coaches who seem balanced, resilient, content, successful? They're not superhuman. They just have strategies to help them surf the ups and downs of their meaningful but challenging work. In this lesson we will look at ways to assist you as coach to sustain your practice and remain passionate and empathic, without burning out or falling into compassion fatigue!
Lesson 5:
Any coaching relationship yields the best outcomes when the client has the supreme trust in the coach and the coaching process. On the part of the coach, it's extremely important to have an unconditional faith in the client's intentions and abilities as well as have an open mind to explore and "flow" with the process.
Lesson 6:
Has anyone ever inspired you to change your life in a significant way that made you healthier, happier, or more fulfilled? If so, you understand the difference that positive inspiration can make in a person's life. Inspiration is powerful, but it isn't easy. In this lesson we focus on how you can grow into being a positive influence capable of inspiring clients or your loved ones to become better versions of themselves!
Lesson 7:
When you are clear, your clients are clear… The more you can help your clients to visualise, understand and grasp what they are investing in, the more likely they are to buy your coaching. In this lesson we will look at some ways to build your brand especially online, as well as your signature coaching process and niche!
Lesson 8:
Whether you are planning to have your own coaching business; partner with others; or do business in another creative way; it is important to consider good principles for your coaching business.
What you will get
Lifetime access to the courses you purchase
As a Learnt member you have access to courseware you have purchased which is stored in your personal platform for a lifetime of learning.
Learn from anywhere, anytime
With 100% online courseware you can conveniently complete at your own speed. You can learn from anywhere using your choice of device.
Flexible payment options
With affordable weekly payments (afterpay, debit success)
Industry leading courses
You can start learning straight away, designed with the learner in mind. Customers gain access immediately to the courseware they have purchased simply via a link emailed to them.
Dedicated support while you learn
Simply contact us via live chat, phone or email to speak to a Learnt expert.
What our learners have to say
"In my role as a salesperson at Rebel Sport Miranda, I have found the information, skills and training on the Learnt Platform has increased my knowledge of the Retail industry and has made my role much more rewarding.
Sara Johnstone
Course sections
Coaching

Discover how to become an influential coach, and learn how to effectively use coaching skills to enhance your relationships and environment, understand and maintain the coaching process to create life-changing outcomes and develop your emotional intelligence as a coach to maximise effectiveness and influence.
Course details
$249
12 month access
Coach
Personal development
Online
Earn 4980 Qantas Points
Payment options
Qantas Points
Use Qantas Points to purchase.
Latitude Pay
Coming Soon…
Got a question?
Speak to one of our Learnt experts!
"*" indicates required fields
FAQ's
How do I get started?
You can start right away! Once you have completed the sign-up process and completed your checkout successfully, you can start learning on the spot. You will receive a confirmation email and a receipt for your purchase. This email will contain your course login details, and instructions on how to access and log in to your course. Don't forget to check your junk/spam folder if you do not receive this email.
Are there any requirements to undertake a course with Learnt?
A willing attitude and a computer/tablet/phone are all you need to get started! You do not need any pre-requisites to complete any of our online courses. However, if you have any further questions, feel free to contact us at hello@learnt.global
What computer skills do I need for this course?
Our online training doesn't require you to be a tech genius, however basic computer skills are required to complete our courses. Fundamental computer skills such as typing, understanding how to navigate a computer and basic Microsoft office are ideal for getting the most out of your learning.
What support do I receive when learning with Learnt?
When undertaking courses with Learnt, you have access to support via our Learnt experts. Simply use our contact us form on the website, call us or request a call back and our team will be in touch!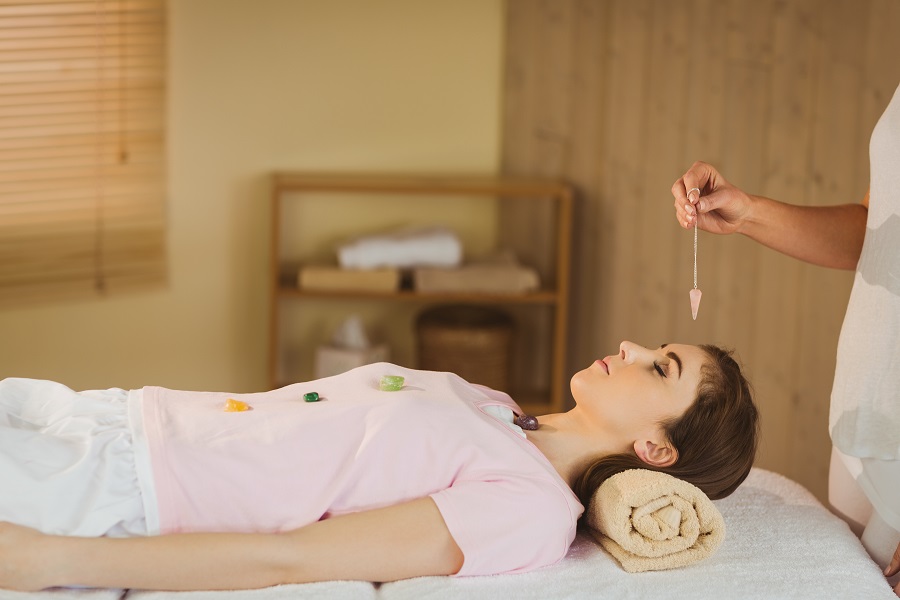 Personal Development
Alternate Therapies (Aromatherapy, reflexology, reiki) (12 month access)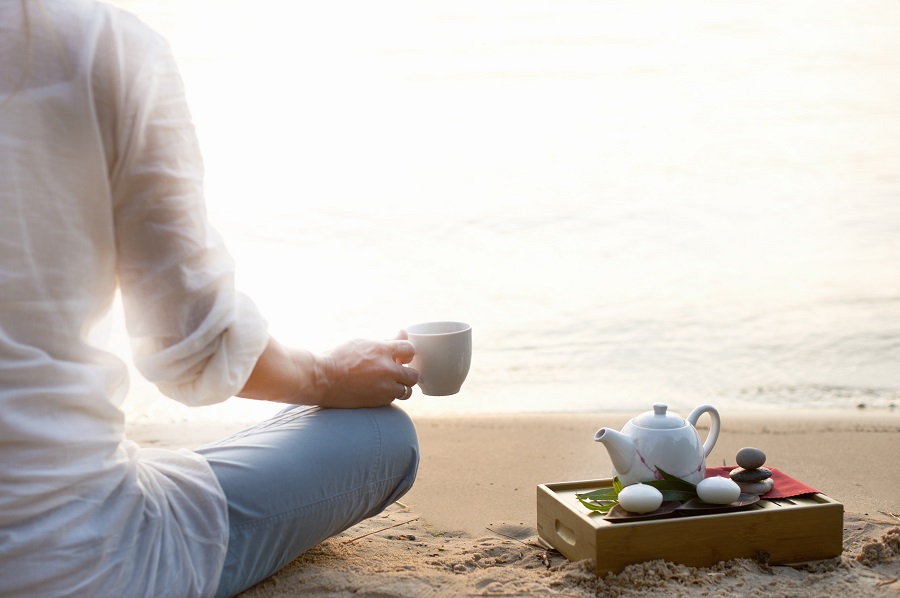 Personal Development
Mindful Practice (12 month access)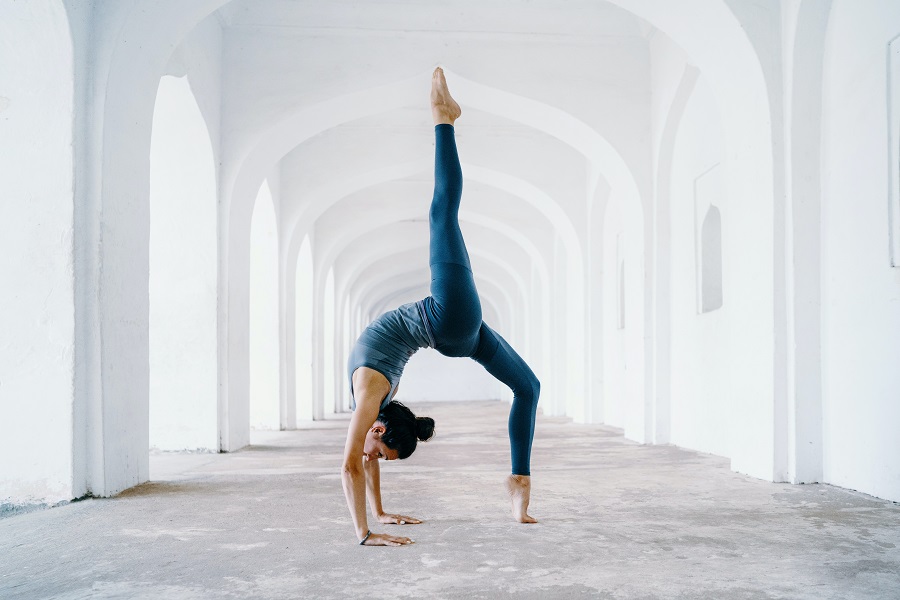 Personal Development
Yoga (12 month access)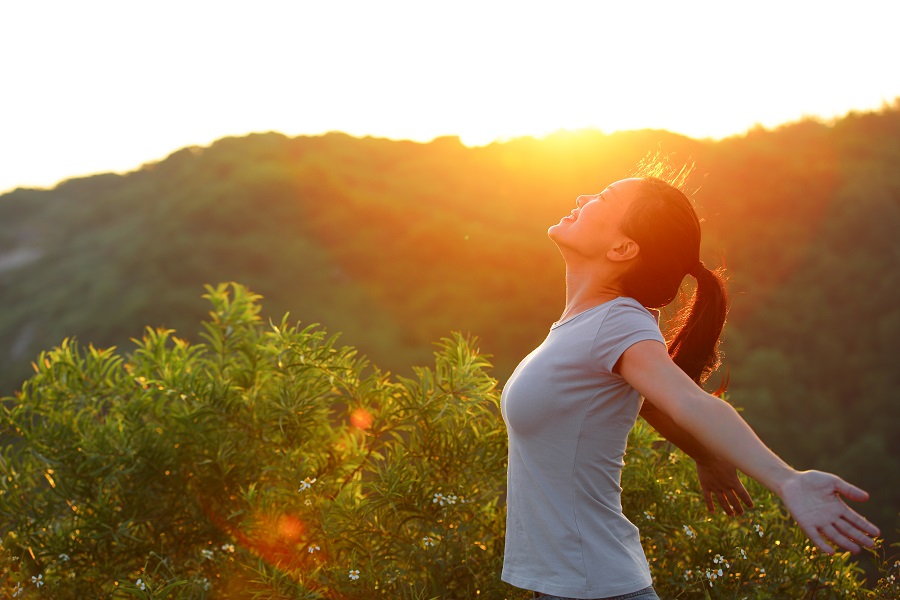 Personal Development
Building Resilience (12 month access)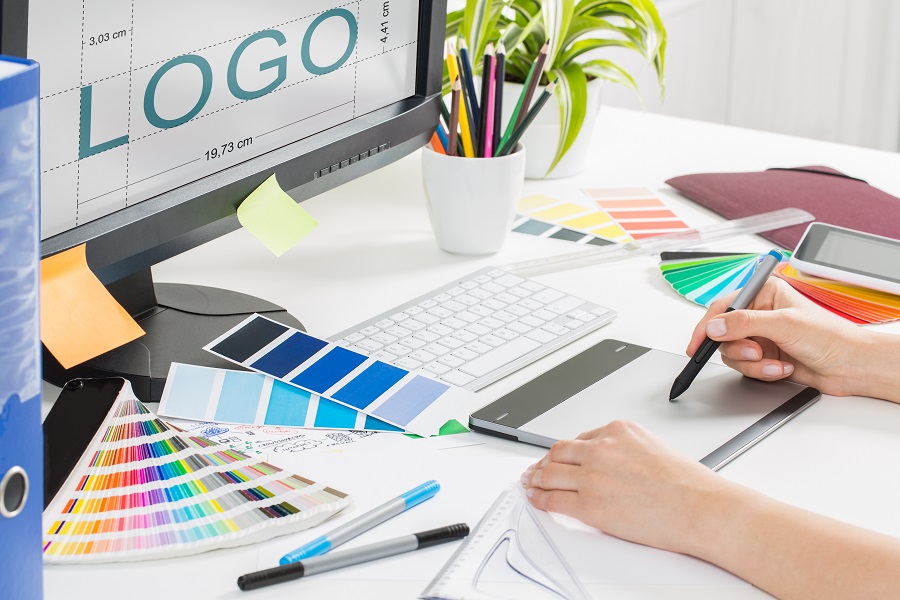 Personal Development
Graphic Design (12 month access)